7 Advantages of Discounts you must profit from
11 min read by Nichita Herpuț
published 3 years ago, updated a year ago
Inventory needs to rotate in any profitable business. Be smart about giving discounts as they are directly affecting your profit margin. A discount is a price reduction you offer a customer. There are also other methods that you can use to attract customers. However, discounts might help you in certain moments when a boost in sales or customer engagement is all you need. If you are in B2B whole selling, a discount is something as regular as coffee, as regular customers want bigger quantities and variations.
P.S. Giving discounts can be a way to attract traffic for you to upsell or cross-sell other items.
Without looking at the deeper implications, this only means less money for you, the seller. Always look deeper, there is a reason why you see discounts in your day-to-day life. Offering discounted prices has a lot of implications and benefits for your company, just be smart about it.
We've compiled 7 advantages that discounts can bring to your business when you need that extra umpf. Also, there is an extra advantage if you sell B2B and have to generate price quotations
What are the advantages of discounts?
Increased sales
Boost your brand awareness
Free up storage space
Boost your brand reputation
Build customer loyalty
Meet sales objectives
It will give you a competitive edge
Extra advantage
A deeper look into discounts
Nearly every consumer out there is always looking for a way to save money when making a purchase. This explains why they prefer purchasing products from brands that provide the best product deals and offers. Offering discounts to your customers is arguably the most effective way to quickly draw them into your store. When you inform a customer that you are offering a discount, you are always destined to get his/her attention.
However, deals and offers aren't just helpful to your customers alone; they are equally important for your business. Most retailers who have been in the industry for years are currently facing tough times as the eCommerce change how people search for and purchase the various products they need. This only implies that businesses need to come up with some new ways on how to attract and retain customers. And deals and promotions are arguably the best ways brands can attract new clients and keep them loyal.
Research has always shown that discounts can have a significant influence on customer acquisition, brand perception, and brand loyalty among customers, especially among millennials. The narrative that coupons drive sales should not surprise anyone, however, the power of discounts and other forms of promotions to boost a business may be underestimated.
If you were not aware, nearly two-thirds of consumers usually make a purchase they were not initially intending to make solely based on finding a discount or coupon. What's more, nearly 80% of customers agree that they usually feel motivated to make a first-time purchase with a business that is new to them if an offer or discount is being made.
And apart from being essential at luring a prospective customer's attention, deals and discounts equally play a substantial role in what consumers decide to purchase. Most customers admit that offers and deals are a top factor when choosing where and what to purchase. And four out of five American clients say finding amazing discounts is always on their mind throughout the whole purchase journey. Simply put, any brand that wants to succeed in today's highly competitive marketplace must embrace the power of discounts.
So, today in this post, we are going to discuss some of the most compelling reasons why businesses should consider giving out product offers and discounts. Peruse the article and get to know.
Increased sales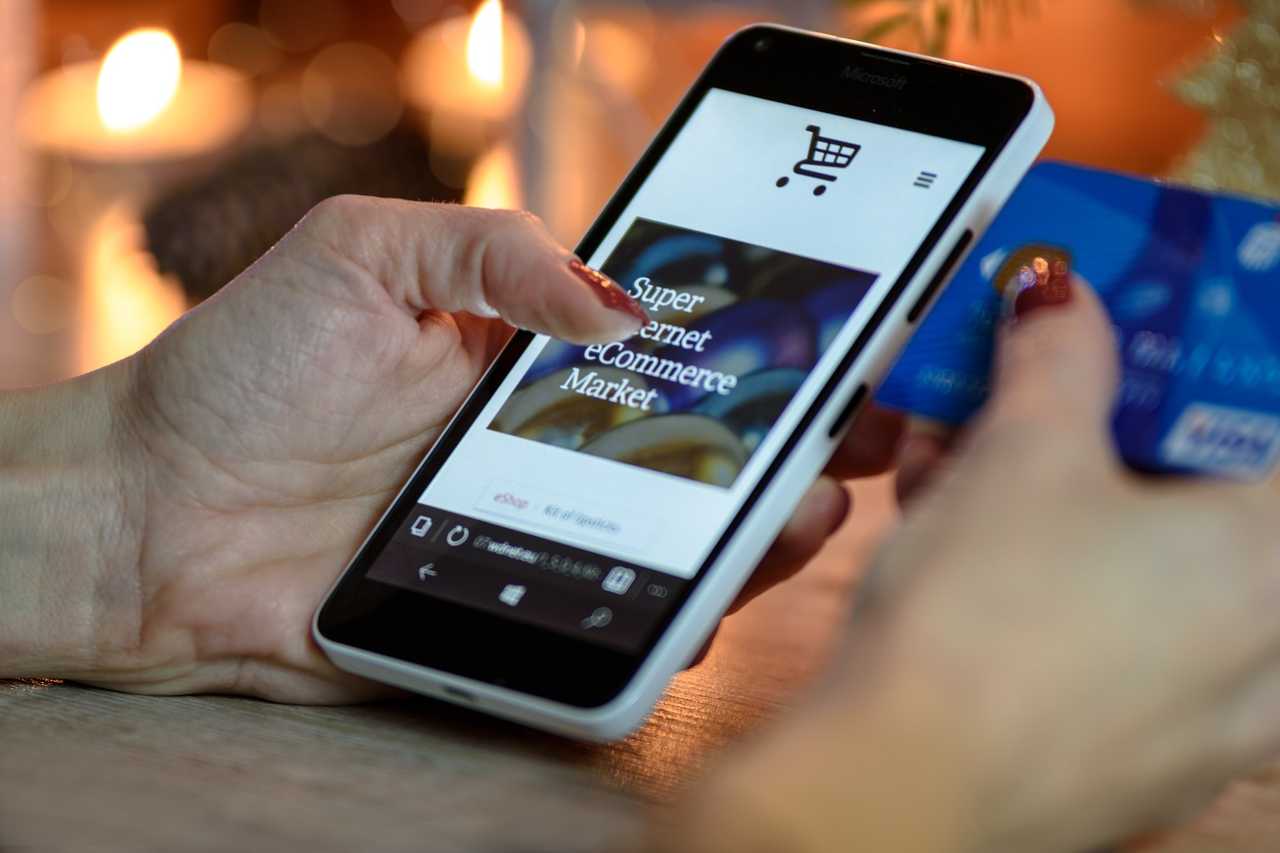 Setting discounts on your pricing is a proven tactic that can potentially drive more sales volume to your business, attract new clients, and enjoy increased profits. Discounts make you feel appreciated and this, in turn, makes them feel good. Studies tend to show that when a customer receives a savings offer, they are more likely to become more relaxed and happier. And if these positive feelings can be associated with your brand, then you are bound to rip long-term benefits!
What's more, discounts can also make it less likely for customers to compare your services or products with those offered by other brands. This only implies that new customers will likely choose your products over your competitors, giving you a foot in the door. This increased traffic will typically result in increased sales not only on the discounted items but other products in your store as well. Bearing in mind that deals and discounts attract lots of potential customers, you'll have more potential buyers for other products in your store because most of them will most likely look around to see what is in your store before making a purchase.
For instance, if your household items store discounts your entire flat-screen TV collection, potential customers will explore your store to see if they can purchase other undiscounted items or accessories such as refrigerators, electric kettle, microwave, oven among other products.
Boost your brand awareness
Brand awareness may be defined as the extent to which customers are familiar with the distinctive image or qualities of your brand. Brand awareness is important because it influences consumers' decisions when differentiating between competing service providers. It encourages repeat purchases, resulting in an increase in market share as well as incremental sales. If your business has a good reputation, it implies that your brand is desirable. Today, a brand is the image of a company, and it extends beyond just integrity and honesty. Brand awareness reflects your place in the market, depending on your selling benefit. Your brand might be upscale style, affordability, enticing discounts, status, or even excellent customer service.
Deals and discounts are a great way to enhance your brand awareness and keep your business, service, or product in front of your target audience. When you offer a product discount and special deals, you can gain the attention of your customers quite easily. Depending on the scale as well as how you advertise your product discount, you can effortlessly spread your brand to numerous prospects. There is a very high probability that a significant number of those prospects will visit your store to examine the discounts you are offering, especially at a time when they are in dire need of those products or services.
Free up storage space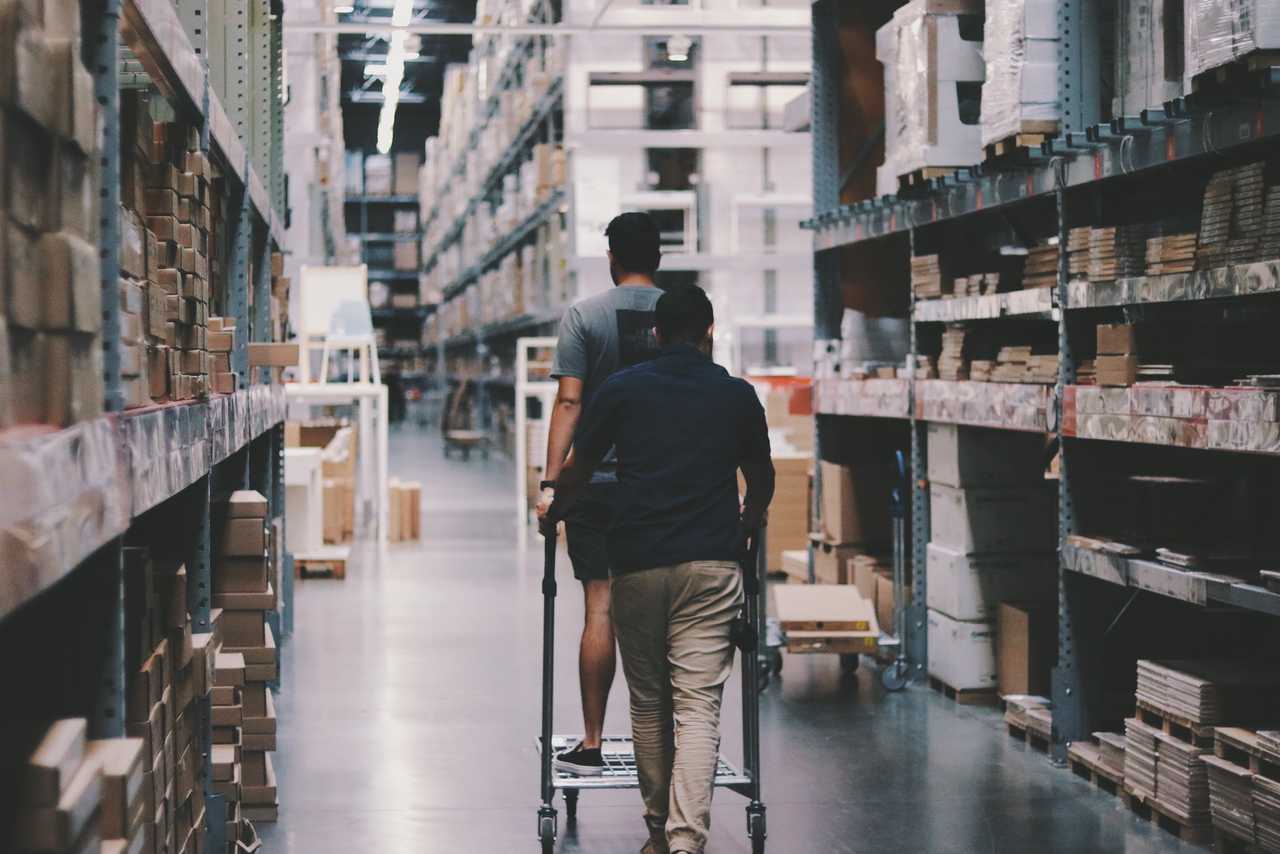 We all know that inventory exists to meet customer demand. However, with the ever-changing business world, companies must seek ways to control costs. In the past, organizations maintained a relatively steady level of inventory mainly because the competition wasn't so fierce. However, today, increased competition, as well as a growing market with rapidly changing products, cause storage prices to increase. Inventory levels are usually reduced to save on costs, minimize the loss on profit, and free up money for other essential operations in your business.
So, if you have products in your inventory that have stayed there for an extended period, you can easily get rid of them by offering discounts and special deals. The chance is high that your clients will rush to your store to have a look at them and potentially purchase them. One of the best ways to gain the attention of your prospects is to place your discounted products at the front of your store or any other strategic place within the store.
Boost your brand reputation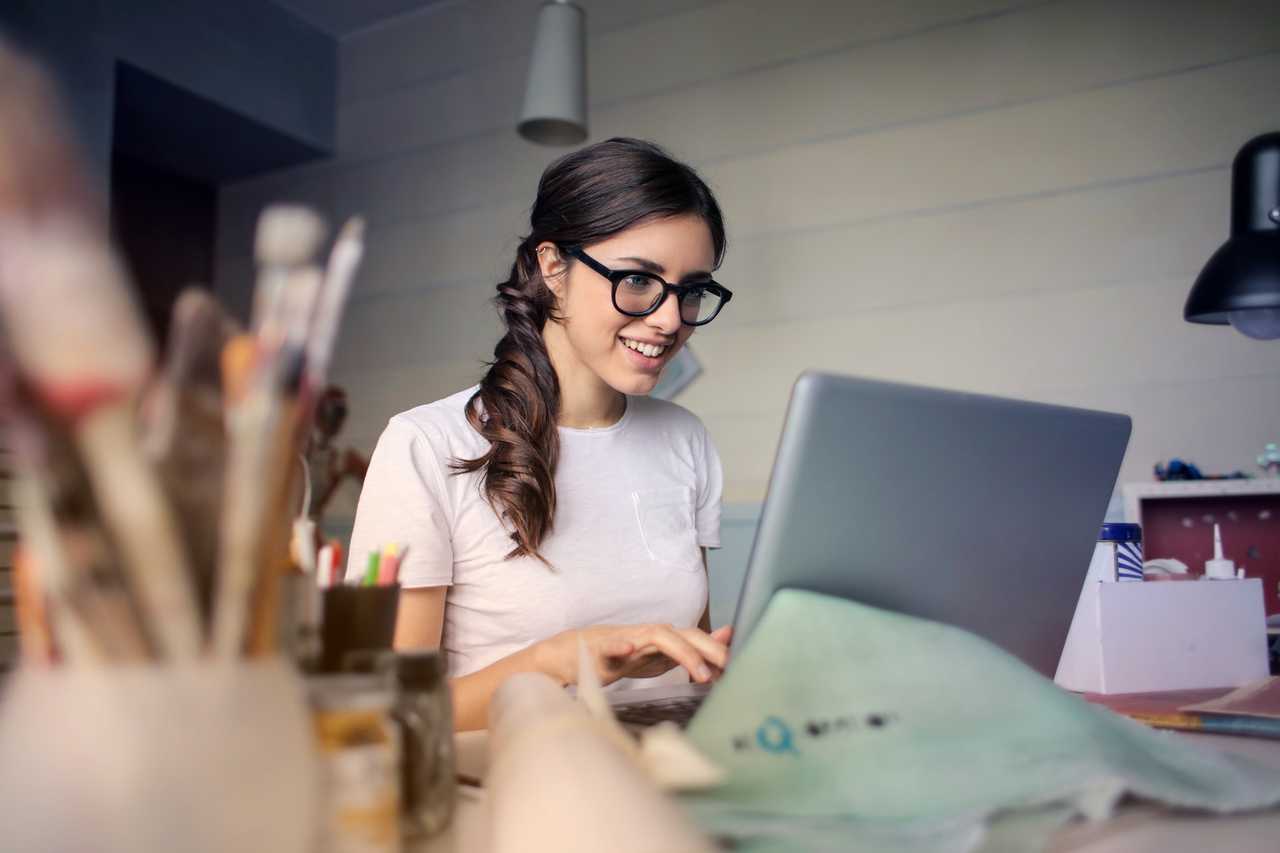 Brand reputation is an essential aspect of the modern business world that tends to put lots of focus on customer satisfaction. Brand reputation is built from the customers, stakeholders as well as the market perception towards your brand. A great brand reputation depicts consumers' trust in your products, implying that they'll be confident about doing business with you.
In today's highly digitized world, consumers will always share and contemplate all the positive things about a particular brand through various social networks, review sites as well as online discussion forums. And through the experience of the previous clients, a brand is always readily available to other prospective client and your organization's brand reputation will influence their decision-making process.
When you offer discounts to consumers, you are likely to gain their trust and this will certainly help boost the reputation of your brand. By offering special deals, discounts, and offers, you can incredibly boost the reputation of your company. This is especially true if you offer discounts and coupons to students, senior citizens, as well as military personnel where your company will gain increased recognition as a socially responsible firm.
Build customer loyalty
Customer loyalty is a highly valuable asset to any organization because loyal customers can pay dividends in numerous ways. Loyal clients will always stick with a brand even when other options are available to them because they strongly believe they are being offered a better experience, value, and benefits they would never get from other brands. Loyal clients can equally enhance other aspects of your business. Such customers are more likely to provide genuine, quality feedback that is invaluable for knowing where you are excelling and what areas need improvement. It is also imperative to note that loyal customers spend on average 70% more than new ones with repeat purchases, and this makes them very high ROI prospects. Simply put, loyal customers are worth their weight in gold, and you can only create and retain them by making your current customers feel they are your business' number one priority.
Offering special offers and discounts is one of the easiest and proven ways brands can use to enhance their customer loyalty, but use it wisely as it can always backfire. You can easily attract and retain many repeated clients by giving out either weekly or monthly special deals and discounts or by launching a loyalty rewards program. Besides discount and special deals, you can also boost customer loyalty by enhancing customer experience, offering conveniences, regularly engaging your clients through social media and other avenues, and rewarding your clients.
Meet sales objectives
In an era where consumers will spend at least three hours weekly looking for deals and offers online, it is imperative to understand the place that discounts and coupons have in your marketing strategy. Just as your website acts as the face of your shop and your social medial channel a friendly face, special offers and discounts will ensure the loop is closed by simply persuading prospects to complete a sale. If you were not aware, discounts and special offers are always what customers see first when shopping. This only implies that coupons can potentially help give your brand an edge over your competitors, allowing you to stand out and sail through the price-comparison debate.
Your business needs attractions to create a decent customer base and convince those customers to purchase products or services from your brand. There are potentially endless strategies to generate curiosity among your prospects. Even though offering discounts and coupons might seem too simple and easy, they remain arguably the most effective strategies out there. When you are out shopping, the market is highly competitive and your instinct usually instructs you to go for the most affordable product and your customers are no different. When a client searches for a product, he/she will find numerous similar items on the web. Even the same item may be available at different prices, incentives, and packages. This should be your chance to stand out from the crowd and make consumers choose your products of others.
Every business out there has specific sales goals that should be realized to ensure profitability. So, if you feel you are in a position where your organization won't be able to meet those objectives, you can easily boost up your sales through product offers as well as special discounts.
It will give you a competitive edge
Businesses will always face fierce competition for a diminishing share of their client's wallets. This means that companies are constantly on the lookout for effective ways to attract and retain their loyal customers.
When you start up a company or business, your main objective is always to get clients through your door. However, as your business begins to gather some pace, you'll soon start looking for various ways to retain your customers to ensure your revenue generation is stabilized. If you are a business owner who has ever experienced a stream of clients on a great day, you already understand the urge or desire to maintain that type of experience and give your business a lasting competitive advantage.
A thoughtfully designed price discount or special deals program may allow your business to strengthen its long-term competitive position. As we previously explained, consumers are usually motivated to save on costs and this is why they attracted to products or items with relatively affordable prices. So, when you offer enticing discounts, coupons, and special deals, you are bound to attract and retain loyal customers who will most likely stick to your brand and shun your competitors.
If you sell B2B and have to generate price quotations
When doing B2B transactions it's just a matter of time until you get the question of how much it costs. If you are offering customized solutions for your prospects then most probably you will have to send a price quotation a.k.a. price quote, quote or offer. If you are selling products such as: HVAC systems, commercial kitchen equipment, industrial cleaning equipment, medical devices or any product that is going to be sold at a businesss. You need to make sure that the quote makes your company and your products shine in front of the customer when they check your price quotation. Always have HQ product photos, good descriptions and write all the technical specifications for each product. Add a price table where you clearly state the discount (if offered). Moreover, make sure that you have all the contact details that your customer needs in order to contact you. Also, all the information from their side so you can contact them! You can do this in Word or Excel and use a template to fill in all the information and use formulas to calculate discounts and taxes.
If you are in search for a solution that helps you create and manage price quotations. So you don't have to use your time to do it all manually, you can try OptiOffer for free. The templates are mobile-optimized, so your prospects will clearly understand the products in your price quotation on their phones without the need to zoom in and out and move from side to side. You don't have to worry about calculating your profits. We'll do that for you on each quote so you can easily negotiate. Also, you will have a centralized product database that you can easily filter, sort and share with your team, your resellers, or external sales agents. They will get instant access to all the products that you have in the catalog. With your shared catalog they can create price quotations just as easy as you do. OptiOffer opens business oportunities. For example: you can onboard new sales agents and resellers in minutes and remove them if necessary just as fast! You don't have to send product catalogs in PDF, Excel or Word which they will use to add into other Word or Excel files, just give them access, and they can create quotes with their own branding, wherever they are, and from any device they have available!
The bottom line
Most businesses are yet to embrace the power of offering products or services at a discount. However, many successful organizations have always used this strategy as a short-term or occasional tactic to enhance sales and can do very little harm to small and medium-sized businesses.
Consumers are inherently attracted to products on sale. Given two items that are strikingly similar in terms of features, they would almost certainly choose a relatively affordable product. A well-designed promotional campaign will bring in more clients, boost their loyalty towards your brand, ensure increased profitability, and guarantee long-term success.